PQE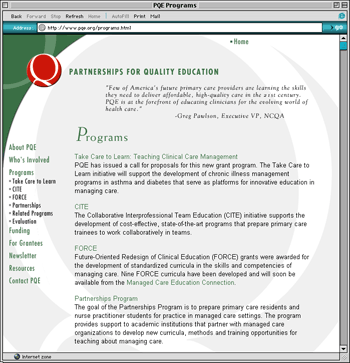 PQE (Partnerships for Quality Education) is a health-care organization offering grants to researchers & administrators. Irma Mann was asked to build PQE a new website to coincide with the introduction of a new funding initiative as well as a new identity.

Roles:
- Graphic Design
- Web Design

Timeframe:
- January through April 2001

The site is no longer online.
Other Sites
* indicates company and/or website offline, or not in original form.