MOCA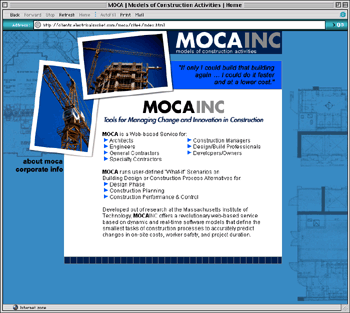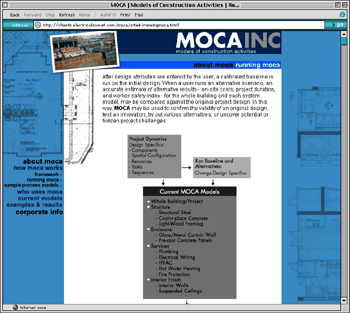 MOCA (Models of Construction Activities) has developed computer simulation software to aid in the analysis & planning for construction professionals. I was asked to help develop the new company's identity as well as create their initial website.

With a focus on construction imagery, the site utilized a changing array of job site photos as well as blueprint details to visually surround the information. In addition, I developed a simple logo that tied in closely with the very blueprints that are the center of the industry.

Roles:
- Graphic Design
- Identity Design
- Web Design

Timeframe:
- March through June 2000

The site has been redesigned since my design.
Other Sites
* indicates company and/or website offline, or not in original form.