Diamonds 4 Sale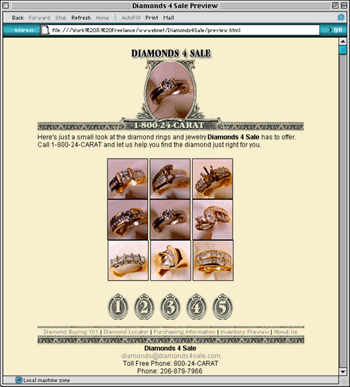 Diamonds 4 Sale one of three diamond website WWWebnet designed for a Washington State diamond broker, I was requested to give this site a money theme. The navigation and identity of the site is built using elements of US currency.

Roles:
- Graphic Design
- Web Design

Timeframe:
- Winter 1996

The site has been redesigned since my design.
Other Sites
* indicates company and/or website offline, or not in original form.